Prof. Dr. Abdelmouhcin Cheddad
May 2022 - June 2022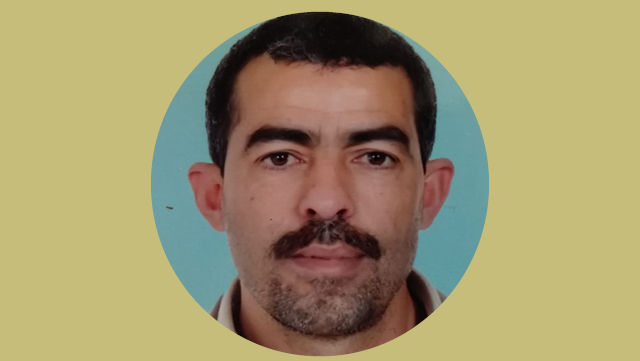 Research Project: De la ville antique à la ville médiévale au Maroc: continuité ou rupture
The appearance of cities, in the correct sense of the word, in Morocco dates on the second half of the first millennium BC. Whether consciously or not, the contribution of Phoenician traders was decisive in this operation. The emergence of cities at well-chosen sites, ensuring the success of commercial relations, leaves no doubt in this respect. Initially concentrated on the coast, many numbers of emporia have been converted gradually in urban centers and important cities from which spring signs of flourishing and cosmopolitan civilization. Like the famous cities of western Mediterranean (Carthage, Rome, Cadiz,…), Tingi and Lixus have a founding myth, a birth certificate whose symbolize the first contacts with the outside world. Despite a similar process during the ancient times, they had two different destinies: Lixus disappeared and fell into ruins, after being occupied for a few centuries during the Islamic period, while Tingi evolves and remains still splendid today.
Through the study of the history of the ancient cities of Morocco (Lixus, Tingi, Volubilis, Tamuda, Zilil, etc.), we hope to focus first on the geographical criteria which determined the choice of their location, then on the process leading either to a radiation, or to the abandonment and destruction. We will also examine the evolution of ancient cities which ceded their influence and their functions to others which appeared near them in the first centuries of the Middle Age. If the ancient cities founded and developed thanks to the commercial relations, in some cases thanks to the interest of Rome, the appearance of medieval cities (Nakur, Basra, Sijilmasa, Fez, etc.), just after the Arab-Muslim conquest, is located in political context which confirms the independence of the country and which made them the cradle and the buttress of the first dynasties of Morocco (Idrissides, Almoravides, Almohades). We will also discuss the mechanisms that have contributed to the emergence of a new urban model and the transformations that have affected economic activities.
Profile
Prof. Dr. Abdelmouhcin Cheddad is Full Professor of Ancient History at the Abdelmalek Essadi University in Tétouan, Morocco. He conducted his PhD ''Contribution à la connaissance de la région du détroit de Gibraltar pendant l'Antiquité: de la légende à l'intervention romaine'' under the direction of J. M. Roddaz and P. Sillières at the Université Michel de Montaigne, Bordeaux 3. His research interest focuses on the Strait of Gibraltar during Antiquity. He has participated in various archeological missions such as in Sidi Boulounoire (2014), Oued Ayyacha - oued el Kebir (2013) and el Beniane (2009 and 2010). Further he has been a member of several international research projects such as «Le détroit de Gibraltar, à la croisée des mers et des continents (époques ancienne et médiévale)» (2011-2014).
Selected Publications
Cheddad, Abdelmouhcin (2020), "Tanger à travers ses inscriptions latines", in: Samir Aounallah / Attilio Mastini, eds., L'epigrafia del Nord Africa: Novita, riletture, nuove sintesi (Epigrafia e Antichita, 45), Faenza: Fratelli Lega, 171- 182.
Cheddad, Abdelmouhcin (2019a), "Le détroit comme espace de crise et de confrontation durant l'Antiquité", in: Francoise Des Boscs / Yann Dejugnat / Arthur Haushalter, eds., Le détroit de Gibraltar (Antiquité – Moyen Age), Madrid: Casa de Velázquez, 317 – 328.
Cheddad, Abdelmouhcin (2019b), "La Société d'Histoire et d'Archéologie de Tanger: contexte historique et bilan des activités (1951- 1956), Espacio, Tiempo y Forma", Serie II Historia Antigua 32, 153- 172.
Cheddad, Abdelmouhcin (2017), "La contribution des « Interventors » espagnols au progrès de l'archéologie nord marocaine (1912- 1956)", SPAL 26, 283- 293.
Cheddad, Abdelmouhcin (2013), "Le concept du Cercle du détroit de Gibraltar: une vue de la rive méridionale", L'Africa Romana 20, 855- 871.
Cheddad, Abdelmouhcin (2007), "Bassins de salaison au nord du Maroc : état actuel", in: Lázaro Gabriel Lagóstena Barrios / Darío Bernal Casasola / Alicia Arévalo González, eds., CETARIAE 2005salsas y salazones de pescado en occidente durante la Antigüedad : actas del congreso internacional (Cádiz, 7-9 noviembre de 2005) (BAR International Series 1686), Oxford: John and Erica Hedges, 191- 194.
Cheddad, Abdelmouhcin (2004), "Navigations et périples antiques à travers le détroit de Gibraltar", L'Africa Romana 16, Rabat, 269- 284.
Cheddad, Abdelmouhcin (2004), "Tartessos, une vue de la côte marocaine du détroit", SPAL 13, 257- 270.
Cheddad, Abdelmouhcin (2003), "La société féminine de Tanger à l'époque romaine (Analyse des Inscriptions Latines sur PETRAE)", in: Antonio M. Corda, ed., Cultus Splendore 1. Studi in onore di G. Sotgiu, Senorbi: Nuove Grafiche Puddu, 195- 215.
Cheddad, Abdelmouhcin (2002), "Cohésion et désagrégation dans le circuit du détroit de Gibraltar", L'Africa Romana 15, 989- 1010.
More