Guests
Raquel Ezquerro Jiménez
April - June 2022

Visiting PhD Student (Ancient History/ Universidad de León)
[ more ]
Prof. Dr. Ignasi Grau Mira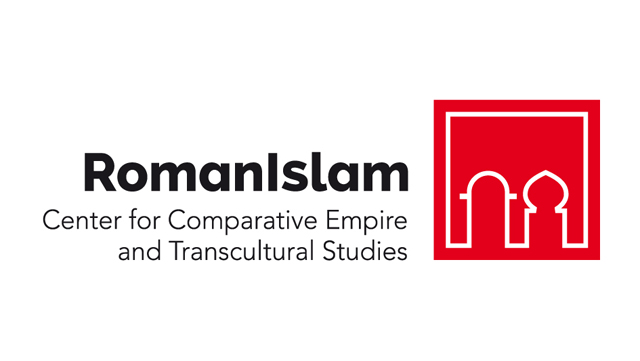 Visiting Professor (Ancient History) --> August 2022
[ more ]
Juan Manuel Martin Casado
Aug. - Oct. 2022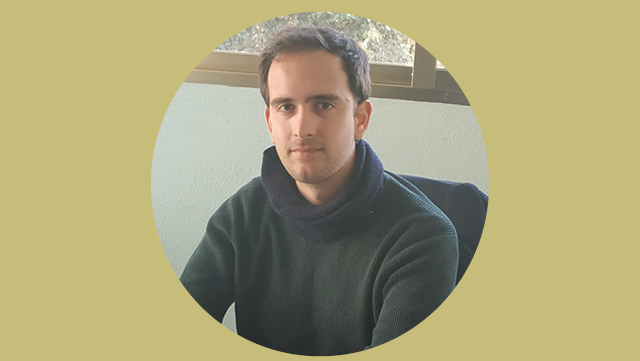 Visiting PhD Student (Ancient History/ Universidad de Malaga)
Research Project
My thesis project deals with the impact of natural disasters, especially those caused by earthquakes, tsunamis and climatic shocks, on societies in the Iberian Peninsula from the Late Bronze Age to Late Antiquity. My research has identified a concentration of earthquakes and tsunamis in the Roman province of Baetica between the 3rd and 5th centuries AD. The geoarchaeological information provides evidence of seismic damage in urban centres, such as Corduba or Baelo Claudia, and the impact of possible tsunamis in coastal sites such as Onuba, Baelo itself and even Hispalis. The natural archives also point to a possible worsening of climatic conditions from the 5th century AD onwards. For this reason, and to complete one of the main objectives of my thesis project, I intend to assess the impact of these phenomena on the complex process of transformation of the socio-economic structures of Roman Hispania, especially in Baetica. My research project at the Centro de Estudios Históricos Avanzados RomanIslam, under the supervision of Professor Sabine Panzram, aims to consolidate a comprehensive knowledge of the historical and archaeological information on the area during the 3rd and 5th centuries AD. The aim is to deepen the historiographical debate on the causes of the end of Roman power in Hispania and to develop an exhaustive review of the historical documentation and archaeological and epigraphic information on Baetica between the 3rd and 5th centuries, in order to identify evidence or indications of destruction, hiatuses or allusions to aid for the recovery of local communities, in which the impact of extreme events, such as earthquakes and tsunamis, can be seen.
Profile
Juan Manuel Martín Casada is gaduated in History from the University of Malaga in 2017 and Master in Historical and Literary Heritage of Antiquity from the same university in 2019. Both with extraordinary award. He is currently a PhD student at the University of Malaga (Spain), where He is writing a doctoral thesis about the impact of natural catastrophes in the Iberian Peninsula during Antiquity. This work is carried out thanks to a pre-doctoral FPU contract awarded by the Spanish Ministry of Universities (MIU) linked to the Research Project "Terremotos y tsunamis en la península ibérica en época antigua: respuestas sociales en la larga duración". His work focuses on the literary traditions about ancient catastrophes and the evidence of extreme geological and climatic events in the Iberian Peninsula between the first millennium BC and the first millennium AD. He is especially keen on the effects of climatic changes and natural disasters, such as earthquakes, seaquakes, and plagues, as factors of crisis in the Roman Empire since the third century AD.
[ more ]
José María Narganes Moreno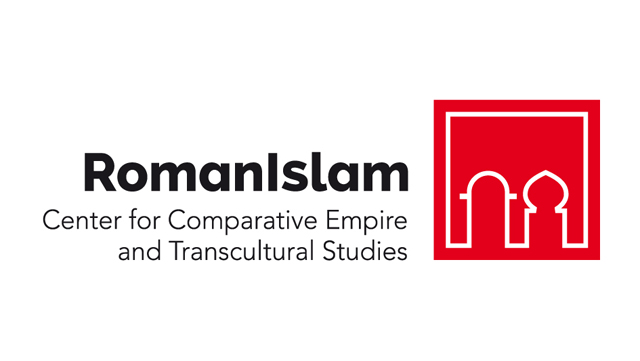 Visiting PhD Student (Islamic Studies) --> Apr. 2021 - June 2021
[ more ]
Dr. Jorge Elices Ocón
Sep. 2022 - Jan 2023
Research Project: Recycling and reuse in Western Post-Roman societies: Christian and Islamic interpreters of antiquities
 This project aims to understand recycling and reuse of spolia in post-roman societies by focusing on the role of the persons responsible for selection, reuse and display of ancient artefacts, whose implications in the processes have not been much explored. The project will analyze literary and archaeological evidence on a particular region, Iberia and North Africa, and consider a wide chronological frame in order to trace a comparison between Pagan, Christian and Islamic attitudes and responses towards reuse of spolia. The project will attend to examples of dismantle and reuse of ancient material, focusing on the "skilled workmen", "intermediaries", "translators", "cultural brokers" or "local interpreters" responsible for a process of value/meaning manufacture. For such aims, the project will consider cases of reuse in which these agents played a significant role. In all these case studies, these "intermediaries", "cultural brokers" or "locals interpreters" stand out for playing a significant role in the processes of recycling and reuse. They select or reject certain materials, facilitate their circulation and reuse, establish their value as architectural or decorative pieces, reinterpret ancient ruins in political or religious terms, provide or create knowledge about it or deal with the information that the objects carried or conveyed by themselves, declare authorized (and sometimes authoritative) claims to physical ownership and meaning of monuments and ancient artefacts, and even contribute decisively to the emergence of new and distinctive Christian and Islamic visual cultures. They were also in contact with antiquities, determined the processes of recycling and reuse, perhaps even indicated where to locate the materials and therefore, how visible and legible they eventually were. They also mediated between different cultural, religious and political realms as well as between past, present and future. Therefore, it is our contention that by focusing on the agency of these particular individuals we will open the topic of recycle and reuse to new and original perspectives that will help us to understand how and why these processes took place and explore the intersections between practices, persons and artefacts capable of transforming space and time.
Profile
Jorge Elices Ocón is MA and Doctor in Ancient Studies and a postdoctoral researcher at Universidade Federal de Sao Paulo (Brazil), where he has recently concluded a project on the afterlife of classical statuary in Islamic societies, supported by the FAPESP (Fundação de Amparo à Pesquisa do Estado de São Paulo). Currently he has been awarded with a Humboldt-Forschungsstipendium für erfahrene Forschende and he will be working in the University of Hamburg, at the Center for Advanced Study "RomanIslam – Center for Comparative Empire and Transcultural Studies" where he will develop a new research project focusing on the interpreters of antiquities.
Relevant Publications
Elices Ocón, Jorge (2021), Antigüedad y legitimación política en la Alta Edad Media peninsular (siglos VIII-X), Sevilla: Universidad de Sevilla Publicaciones.
Elices Ocón, Jorge (2020), Respeto o barbarie: el islam ante la Antigüedad. De al-Andalus a DAESH, Madrid: Marcial Pons.
Elices Ocón, Jorge (2022), "Estatuas clásicas reutilizadas en al-Andalus: ¿ídolos paganos o imágenes talismánicas?", in: Carlos Márquez and Daniel Becerra Fernández eds., El periodo clásico como recurso: Mímesis y reempleo en la Antigüedad Tardía y el periodo islámico, Córdoba: Universidad de Córdoba, 42-76.
Elices Ocón, Jorge (2021), "DA'ESH's Video in the Mosul Museum: Heritage Destruction or Heritage-Making?", in: Rodrigo Christofoletti and Maria Leonor Botelho eds., International Relations and Heritage, The Latin American Studies Book Series, Cham Switzerland, Springer, 171-191.
Elices Ocón, Jorge (2021), "Antiquity discourses in the Iberian Early Middle Ages", Journal of Medieval Iberian Studies, 13, 1, 28-52.
Elices Ocón, Jorge (2021), "Portraying antiquity in cartoons: Examples for consideration in the journal Mollā Naṣreddin", Middle Eastern Studies, 57, 4, 668-683.
Elices Ocón, Jorge (2021), "La reutilización de antigüedades en al-Andalus: ¿recurso o discurso?", Archivo Español de Arqueología, 94, e06.
Elices Ocón, Jorge (2020), "Como la dependencia del sujeto con el predicado". Ciudades y estatuas entre Hispania y al-Andalus", in: Pedro Maeos Cruz and Jesús Morán Sánchez eds., Exemplum et Spolia. La reutilización arquitectónica en la transformación del paisaje urbano de las ciudades históricas. Vol., II, MYTRA 7, 803-810.
Elices Ocón, Jorge (2020), "Escultura Clássica em Madīnat al-Zahrā'. Exemplum et spolia no contexto islâmico", Heródoto, 5, 2, 99-132
Elices Ocón, Jorge and Manzano Moreno, Eduardo 2019, "Uses of the Past in Early Medieval Iberia (eighth-tenth centuries)", Medieval Worlds, 10, 87–106.
[ more ]
Alejandro Peláez Martín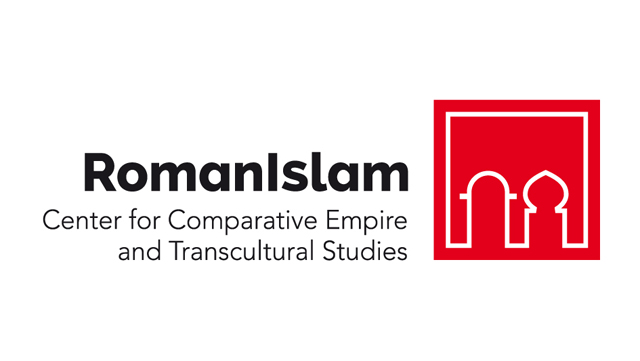 Visiting PhD Student (Islamic Studies) --> Apr. 2021 - June 2021
[ more ]
Prof. Dr. Umberto Roberto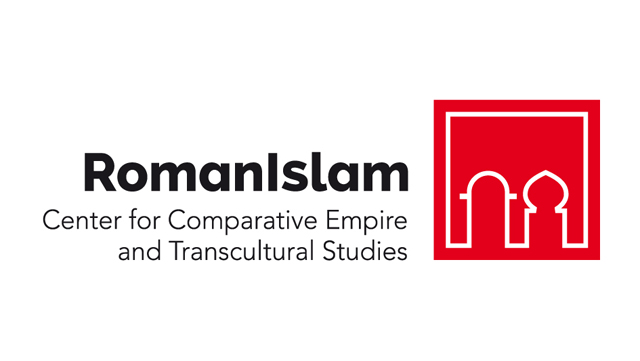 Visiting Professor (Ancient History) --> July 2022
[ more ]