Summerschool
A summer school in the third - and depending on funding of a second phase -  in the seventh year are planned, in cooperation with the CSIC, the Institute National du Patrimoine Tunisie and the Université Abdelmalek Essaadi Tétouan.
The summerschool aims at doctoral candidates undertaking research in the fields relating to the RomanIslam Center's questions. The summer school will offer up to 15 grants to enable the participants to visit the focus regions and study the material evidence at the spot (calls for applications will be posted in advance).
The first summer school in the project's third year will focus on Romanization and Islamication. Transforming Urban Spaces. It will be held in Córdoba, Sevilla and Volubilis/Walīla, cities that offer excellent opportunities to study both Romanization and Islamication.
The second summer school depending upon funding will focus on the dynamic aspects of agriculture and trade: Agricultural Landscapes, Property Rights, Dietary Changes, Climate, and Mediterranean Trade. The landscapes around the Guadalquivir (Spain) or the Medjerda River Valley (Tunisia) are suitable for studying this topic. A comparative approach will provide an excellent basis for understanding similarities and differences between the regions, such as, for example, the later growth in the agricultural development in North Africa than in on the Iberian Peninsula.
Romanization and Islamization in the Western Mediterranean, 18-22 July 2022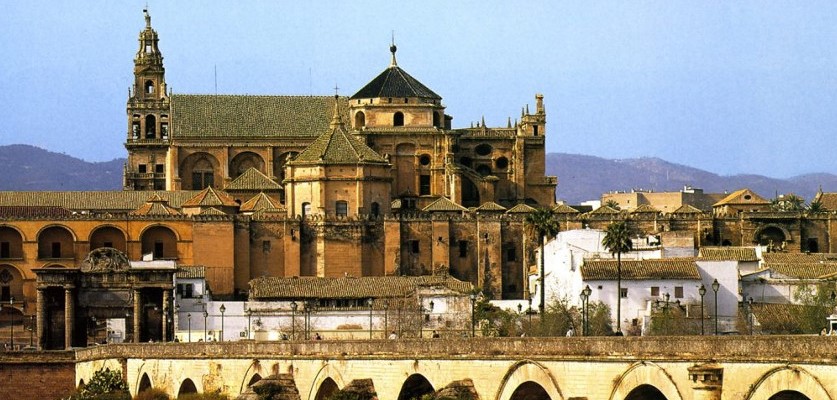 The image above speaks for itself: in the background, built as the Friday Mosque of Cordoba, an extraordinary example of medieval Arab architecture and a popular tourist destination, which is at the same time the embodiment of the civilization of al-Andalus itself; in the foreground, the Roman bridge crossing the Guadalquivir since 2000 years reminds that Cordoba was the capital of one of the richest provinces of the Roman Empire.
This IV Intensive Summer Course held in a mixed modality (on-line and in-person at Casa Árabe Cordoba) will introduce English speakers to the fascinating history of two empires: the Roman and the Islamic one. Specialists from different academic institutions will guide a select group of students in a series of seminar-style intensive classes throughout a week-long course.
This year, the course will focus on the processes of Romanization and Islamization that led to the formation of the Western Mediterranean first as a Roman and later on as an Islamic society. Together we will explore issues related to the sources at our disposal to reconstruct such processes (including literary sources and archaeological evidence) as well as the debates regarding their interpretation.
[ more ]
Dynamic aspects of agriculture and trade