Dr. Amel Bouder
October 2022 - March 2023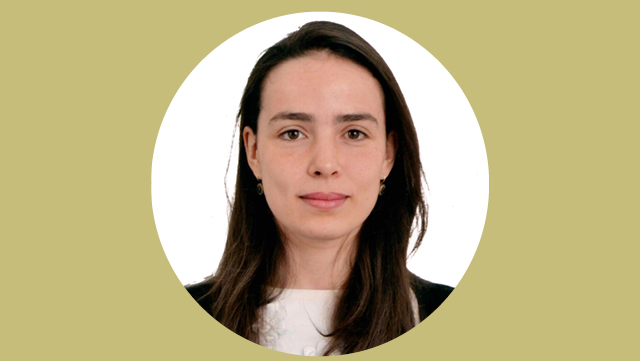 Research Project: La réutilisation des statues et bas-reliefs romains dans les constructions tardo-antiques dans les villes de la Numidie. Traces d'une nouvelle apparence urbaine
My project at the Roman-Islamic Centre as a fellow will focus on the spoliation of Roman statues and reliefs in late antique buildings in Roman Africa, especially in the province of Numidia. Although the phenomenon is well known elsewhere in various ancient cities of the Roman Empire during the Christian period, Numidia was not yet part of the current studies on spoliation and late antique iconoclasm. This project is original and is part of a multidisciplinary approach combining field archaeology, history and ancient texts, and digital humanities. With this project I plan to study the phenomenon of the reuse of statuary and how the process of spoliation of the objects concerned contributed to the transformation of the urban appearance in the cities of Numidia, while approaching the question of iconoclasm and the mutilation of these objects during their reuse. With several case examples, I wish to study the mechanisms and rhythms of spoliation in some Numidian cities, but also the different socio-economic motivations that generated this new urban phenomenon.
In order to carry out this project, I have chosen as study material funerary and votive steles, as well as statue from the imperial period, which were reused in contexts that can be dated to Late Antiquity.  My starting point will be contextualisation, while relying on modern techniques such as the creation of maps and plans via QGIS software. Moreover, certain contexts show a grouped concentration of spoliation of the objects concerned. Subsequently, my second approach is to analyse the different modes and mechanisms of reuse of statuary objects: spoliation with intentional mutilation, integral reuse with an obvious intention to 'show off' the stelae/statues (e.g. in crowded places or in particular places inside buildings), and 'pragmatic' or 'economic' reuse. This will allow me to trace the phenomenon of reuse in the urban space and to obtain information on the different modes and reasons for spoliation.
Profile
Dr. Amel Bouder is an archaeologist specialised in Roman antiquity and Roman-African iconography. She wrote a dissertation on the Basilica of Saint Salsa in Tipasa and a Master II dissertation on the iconography of the funerary steles of Timgad. She is the author of a Phd thesis entitled: "Descriptive, analytical and comparative study of the iconography of the stelae of Roman cities: Caesarea (Cherchell) Sitifis (Sétif), Thamugadi (Timgad)", which she carried out under the direction of Prof S. Drici (University of Algiers II) and the co-supervision of V. Gaggadis-Robin and T. Amraoui (Aix Marseille University, CNRS-CCJ). During her university studies, she trained as an archaeologist by participating in several excavations in Algeria, Tunisia and France.  Later, in the framework of her thesis, she was introduced to Roman iconography and specialised in Roman-African iconography. She presented some of the results of her thesis work during a workshop at the MMSH and an international colloquium on Roman sculpture. She has lectured in several master and bachelor courses at the University of Tipaza and the University of Algiers II. Dr Amel Bouder is an associate researcher at the Centre Camille Jullian laboratory where she joined the "EpiCherchell" research project, a database created by the Centre Camille Jullian in order to study the inscriptions of the city of Caesarea (Cherchell), where she intervenes as a specialist in iconography. She has also joined the LEHA team (Laboratoire d'Études Historiques et Archéologiques, Centre Universitaire de Tipaza), by participating in the excavation of the CET complex in May 2021 and by organising a doctoral seminar in June 20222. In addition, she benefited from several scholarship programmes: a short-term scholarship from the University of Algiers II, a 7-month Profas B+ scholarship in the framework of the Franco-Algerian collaboration, and two one-month scholarships at the EFR (Ecole Française de Rome). After the defence, she was awarded three postdoctoral fellowships: an SSHN fellowship, granted by the French Embassy in Algeria to work on the archives of excavations that took place in the Setif region; a senior fellowship at the EFR and a fellowship at the RomanIslam Centre, University of Hamburg. She has also published several articles, some of which were related to her thesis.
In addition to the iconography of stelae, she is interested in the question of sacrificial images on steles, the production of steles in workshops, their trade and distribution in the region. She is also interested in the question of the Roman portrait and the Roman army as well as the diffusion of certain iconographic patterns through the latter.
Selected Publications
Bouder, Amel. (2022a), "Stèle inédite d'un couple d'une prêtresse et d'un militaire de Thamugadi", The Algerian Historical Journal, 6/1, 1280-1292.
Bouder, Amel / Annane, Salim (2022b),  "La redécouverte d'une stèle de Zarai exposée dans le jardin Barral à Sétif. Relecture iconographique et nouveau témoignage du culte de Cybèle", Revue des Etudes Historiques 6.1, 887-902.
Bouder, Amel (2022c), "Un probable portrait de l'empereur Vespasien de l'antique Sitifis", Al-Ibar : Journal for Historical and Archaeological Studies 5.3, 896-911.
Bouder, Amel / Drici, Salim (2022d), "Matérialité du discours et de l'iconographie des stèles funéraires et votives de la ville de Timgad", Revue des sciences humaines et sociales 8.1, 782-804.
Bouder, Amel (2022e), "Un buste antonin à Caesarea Mauretaniae, Cherchell. Étude iconographique, comparative et analytique", TAFZA Revue des études historiques et archéologiques 2.1, 77-92.
More