Diplomacy in Political Fragmentation
"Parts of a Hole: Seeing Fragments or Constituents of the Post-Roman Imperial Bloc" by Andrew Gillett
The kingdoms functioning in the former western provinces of the Roman empire in the 5th to 7th centuries CE maintained regular communications amongst themselves and the eastern Roman state. These communiqués and negotiations were carried out using means familiar to the late Roman world: the formal and informal practices, media, institutions, and networks that sustained Roman social and political dynamics. These means overlapped with the instruments employed in the great diplomacy of the age, between the imperial courts of east Rome and Iran, but were nevertheless distinct from them; the 'two eyes of the earth' developed protocols and conventions that presage modern diplomatic concepts and processes in ways that relations between Rome and the western kingdoms never did.  This distinction parallels how western rulers described their territories, as pars [Romani] imperii, a very different ideology from the Sasanian 'idea of Iran' or the later Dar al-Islam.
This paper will consider the implications of this distinction in diplomatic practice for how we conceive of the earliest 'medieval' states.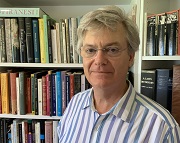 Prof. Andrew Gillett (professor emeritus) was Associate Professor of History at the Department of Ancient History at Macquarie University of Sydney. He received his PhD in Medieval Studies at the Centre for Medieval Studies of the University of Toronto. His research focused on communication practices in Late Antiquity, ethnography and historiography of the Later Roman Empire and post-imperial western kingdoms, and contemporary uses of Late Antiquity.
 "The Delegation of Diplomacy in the 'Abbasid Caliphate: The case of Abulabaz" by Paul M. Cobb
The well-known story of Abulabaz, the elephant that Charlemagne requested from Harun al-Rashid, provides an ideal example with which to think about diplomacy at a time of political fragmentation. In particular, the event demonstrates the continuity of classical Roman diplomatic concepts and expectations. Yet it also highlights a (possibly) novel feature of early Islamic diplomacy, namely the delegation of diplomatic activities to provincial authorities (in this case the Aghlabids of Ifriqiya) even when the "target" of diplomacy is the caliphal center (in this case, Baghdad).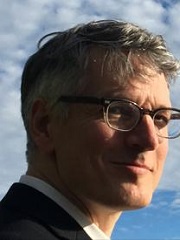 Prof. Paul M. Cobb is Edmund J. and Louise W. Kahn Term Professor of Islamic History and Chair of the Department of Near Eastern Languages and Civilizations at the University of Pennsylvania. He is a social and cultural historian of the pre-modern Islamic world. He has been teaching at Penn since 2008. His areas of interest include the history of memory, Islamic relations with the West, and travel and exploration. He is, in particular, a recognized authority on the history of the medieval Crusades in their Islamic context.