I Vandali e il Mediterraneo. politica, economia, cultura, April 20-21, 2023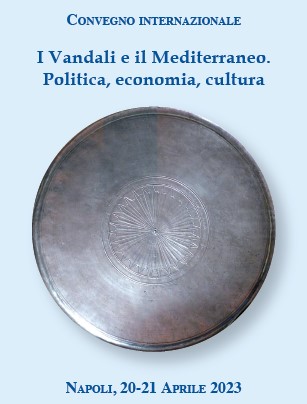 Click here for the whole program of the workshop.
The meeting can be joined online by clicking on the link below
https://teams.microsoft.com/l/team/19%3aGHcsoWvWvvB_ByqEHchYdu4QFBKHD5Q6ZVSJd_NcAJU1%40thread.tacv2/conversations?groupId=421caf00-1e2f-429c-a620-e188bc2d0dff&tenantId=2fcfe26a-bb62-46b0-b1e3-28f9da0c45fd
In order to ensure a smooth functioning of the connection, please send a registration mail to mediterraneovandalico"AT"gmail.com.