Dr. Nouri Boukhchim
May 2023 - July 2023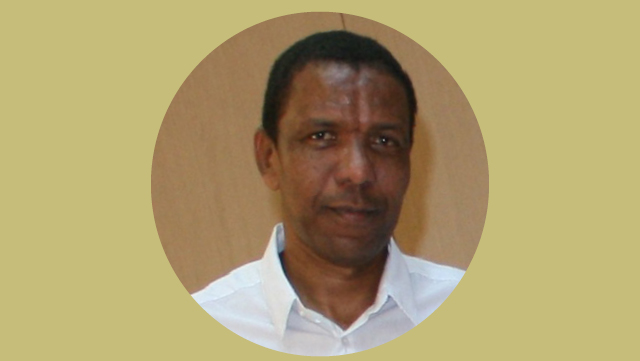 Research Project: The Dahar Mountain and the "Matmata Country": Historical and Archaeological Research on Settlement, Urbanism and Vernacular Architecture in South-East Tunisia
Despite the importance of archaeological research in Tunisia since the late nineteenth century, the mountains were often perceived as spaces little and late populated and remained on the margins of major historical events and major axes of communication and circulation. They are also perceived as territories that are difficult to penetrate. However, the mountains of southeastern Tunisia and particularly the Dahar chain, the subject of our research project, occupy a strategic position and are always associated with the idea of a natural border that connects the Sahara and the coastal plains. The new studies show the importance of the settlement of the mountains dating back to prehistoric times and continued without break until today and the great circulation and mobility of people and goods in this region. Even if these movements are certainly more difficult than in the plains, recent research continues to demonstrate the decisive and active role of mountain societies in the events and economy of Tunisia since antiquity. Berber populations, present in the region since antiquity, joined by other Arabs, since the early and middle Islamic period, have occupied the mountains and have deeply marked the history of the region.
Our project, which focuses on this mountain (the Northern Dahar/Matmata Mountains) over the long history (social life, material culture, trade and commerce, development and planning) is based on archaeological investigations while adopting an approach that draws on extensive archaeology and ethnoarchaeology and available sources. Our objective in this project is the study of the ways in which humans have managed mountain environments throughout history (long-term approach):
We focus on the settlement during the early and middle Islamic periods and especially the modern period up to the present day: what relationship did this region have with the power centers of Tahart or Qayrawan etc.? How did this region change between late antiquity and the early Islamic period? What role did Ibadism play?
The study of a new model of urbanism that adapts to natural conditions, is there an "urban planning" or a spontaneous expansion according to a local model?
We are also interested in the material culture manifested here by architecture in all its aspects (domestic, religious, economic hydraulic etc.): the debate on vernacular architecture is a pretext to evoke the spaces, resources, models and people that characterize the life of communities that have occupied and still occupy the mountain space in southern Tunisia.
Through the study of examples of occupation, we try to demonstrate that the mountains are a cultural space where Berber/Aboriginal, Roman, Christian-Jewish and Arab (cultural) substrates have accumulated. The mountains were a space of exchange, and supply, a cultural territory where the mountain societies combined many environmental and historical parameters, religious.
Selected Publications
Boukhchim, Nouri (2021), "Le Géomorphosite Culturel de Matmata (Sud-est Tunisien): Paysage et Habitats Troglodytiques", in: Miguel Reimão Costa / Susana  Gomez Martinez / Desidério Batista / Vitor Ribeiro, eds., Mediterranean Hilltop Settlements: Architecture and Landscape / Povoados alcandorados do Mediterrâneo: Arquitetura e Paisagem, Mértola: CAM / CEAACP, 22-27.
Boukhchim, Nouri (2020a), "Matmata (Sud-est Tunisien): Peuplement et Habitats Troglodytiques", Al-Sabil-: Revue d'Histoire, d'Archéologie et d'Architecture Maghrébines 9.
Boukhchim, Nouri et al. (2020b), "Berbers and Arabs: tracing the genetic diversity and history of Southern Tunisia through genome wide analysis", American Journal of Physical Anthropology 173.4, 697-708.
Boukhchim, Nouri (2020c), "Peuplement, Organisation du Territoire et Gestion des Ressources dans les montagnes du sud-est de la Tunisie : de l'Antiquité au Moyen âge", in: Maria de Fátima Palma Ramos / Virgilio Martins Lopes, eds., O Território e a Gestão dos Recursos entre a Antiguidade Tardia e o Período Islâmico (Nakla Colección de Arqueología y Patrimonio 24), Granada: Editorial Alhulia, 189-221.
Boukhchim, Nouri / Tarek, Ben Fraj / Hédi, Ben Ouezdou (2019), "Le Dahar septentrional : le milieu naturel et son aménagement", Revue Tunisienne de Géographie 51, 51-102.
Boukhchim, Nouri / Tarek, Ben Fraj / Reynard, Emmanuel (2018), "Lateral and "Vertico-Lateral" Cave Dwellings in Haddej and Guermessa: Characteristic Geocultural Heritage of Southeast Tunisia", Geoheritage 10, 575-590.
More