Prof. Dr. Volker Menze
April 2020 - March 2021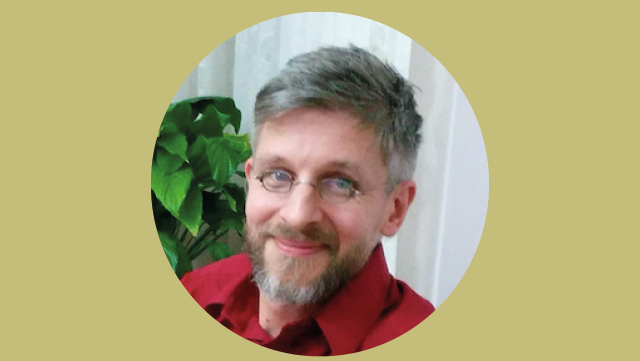 Research Project: Church(es) and State in Visigothic Spain
 Visigothic Spain is unique among the post-imperial 'Arian' successor states as with Leovigild (569-86) a king attempted to unite his Christian subjects under Homoean rule. Although unsuccessful, the goal of doctrinally uniting the kingdom remained in place. Leovigild's son Reccared (586-601) converted to Catholicism and in the wake of the Third Council of Toledo (589) united Hispanic Christianity under Catholic auspices. This "Conversion of the Visigoths" with its emerging Catholic kingdom as well as the complex of the closely intertwined Church and State in Visigothic Spain has attracted scholarly attention from Knut Schäferdiek's book Die Kirche in den Reichen der Westgoten und Suewen (1967) up to the recent dissertation by Jason Osborne The Development of Church/State Relations in the Visigothic Kingdom during the Sixth Century (507-601) (2016).
The focus of my project is the governance, administration and structure of the Church(es) in the sixth century, that is, both the Homoean and Trinitarian Churches. Particularly the Homoean Church offers a fascinating case study on the question if it had developed its own (non-universalistic?) ecclesiology. I plan to study the identity and the self-perception of this Homoean Church in Visigothic Spain (in as much as this is possible from the surviving sources – possibly also using comparative material from Ostrogothic Italy and Vandal North Africa), analyze their understanding of priesthood and church structure and thereby approach the question of an 'Arian' ecclesiology.
Profile
Prof. Dr. Völker Menze  is a historian of Late Antiquity, dedicated to Political Church History. He studies ecclesiastical history 300-700 CE as part of domestic politics as no church history can do without taking into account human abilities & ambitions as well as political realities. He has worked on the post-Chalcedonian Christological Controversy and wrote his dissertation on Justinian and the Making of the Syrian Orthodox Church (Oxford: Oxford University Press 2008). He edited a few Syriac texts related to Eucharist communities and the early establishment of a non-Chalcedonian underground church against the ruling Church of the Empire. His recent work includes articles on Syriac hagiography, the politics of church councils, book burnings, bribery and episcopal nepotism. He is particularly interested in conceptions of the "Church" and alternative ecclesiologies besides the well-known imperial as well as papal ecclesiologies that became the dominating ecclesiastical ideologies in Late Antiquity and the Middle Ages. Part of this research is his current project here in Hamburg on "Church(es) and State in Visigothic Spain", and he will inquire into a possible 'Arian' ecclesiology. He is also at an advanced stage of writing a monograph on The Last Pharaoh of Alexandria: Patriarch Dioscorus and Ecclesiastical Politics in the Later Roman Empire.
Selected Publications
Menze, Volker (2020a), "Das Konzil als Instrument imperialer Politik: die Reorganisation der Kirchengeschichte und der Kirchenordnung durch Chalkedon," in: Wolfram Brandes / Alexandra Hasse-Ungeheuer / Hartmut Leppin, eds., Konzilien und Kanonisches Recht in Spätantike und frühem Mittelalter, Aspekte konziliarer Entscheidungsfindung, Berlin: De Gruyter, 41-55.
Hahn, Johannes / Menze, Volker, eds., (2020b), The Wandering Holy Man: The Life of Barsauma, Christian Asceticism, and Religious Conflict in Late Antique Palestine, Berkeley: University of California Press.
Menze, Volker (2019a), "Episcopal Nepotism in the Later Roman Empire (c. 350–450)", in Peter Gemeinhardt, Carmen Cvetkovic, eds., Episcopal Networks in Late Antiquity. Connection and Communication Across Boundaries, Berlin: De Gruyter, 19-42.
Menze, Volker (2019b), "Johannes Malalas, die Rezeption des Konzils von Chalkedon und die christlichen milieux de mémoire im 6. Jahrhundert," in: Jonas Borsch, Olivier Gengler, Mischa Meier, eds., Die Weltchronik des Malalas im Kontext spätantiker Memorialkultur, Stuttgart: Franz Steiner Verlag, 133-151.
Menze, Volker (2018a), "Christians becoming Christians: Conversions, Conversion Motifs and Doctrinal Boundaries in the Sixth Century," in: Tamás Bács, Ádám Bollók, Tivadar Vida, eds., Across the Mediterranean - along the Nile, Vol. 2,  (Studies in Egyptology, Nubiology and Late Antiquity dedicated to László Török on the Occasion of his 75th Birthday), Budapest: Institute of Archaeology, Research Centre for Humanities, Hungarian Academy of Sciences and Museum of Fine Arts, 849-861.
Gaul, Niels / Menze, Volker / Bálint, Csanád, eds., (2018b), Centre and Periphery in the Age of Constantine VII Porphyrogennetos: from De Cerimoniis to De Administrando Imperio, Wiesbaden: Harrassowitz.
 Menze, Volker / Akalin, Kutlu, eds. (2009), John of Tella's Profession of Faith: The Legacy of a Sixth-Century Syrian Orthodox Bishop, (Texts from Christian Late Antiquity 25), Piscataway: Georgias Press.
 Menze, Volker (2008), Justinian and the Making of the Syrian Orthodox Church, Oxford: Oxford University Press.
More: